Dear Friend,
In ISRAEL the ambulances, EMTs, paramedics, and all emergency medical services are NOT paid for by the government.
They are provided almost exclusively by individual donors who love Israel.
This means that when missiles rain down from the sky, terrorists open fire on civilians, and children are wounded in car accidents, help only comes if people like YOU give.
Ninety percent of Israel's emergency medical personnel are volunteers. They take no pay. They give their everything to help save lives. But they can only do it if YOU put the medical supplies and equipment needed into their hands.
Please give a gift of ANY AMOUNT to help save lives and we will send you Israel: 70 Years of Miracles. This beautiful 53-page hardcover book is filled with photos, Scriptures, and amazing testimonies telling the story of the rebirth of modern Israel.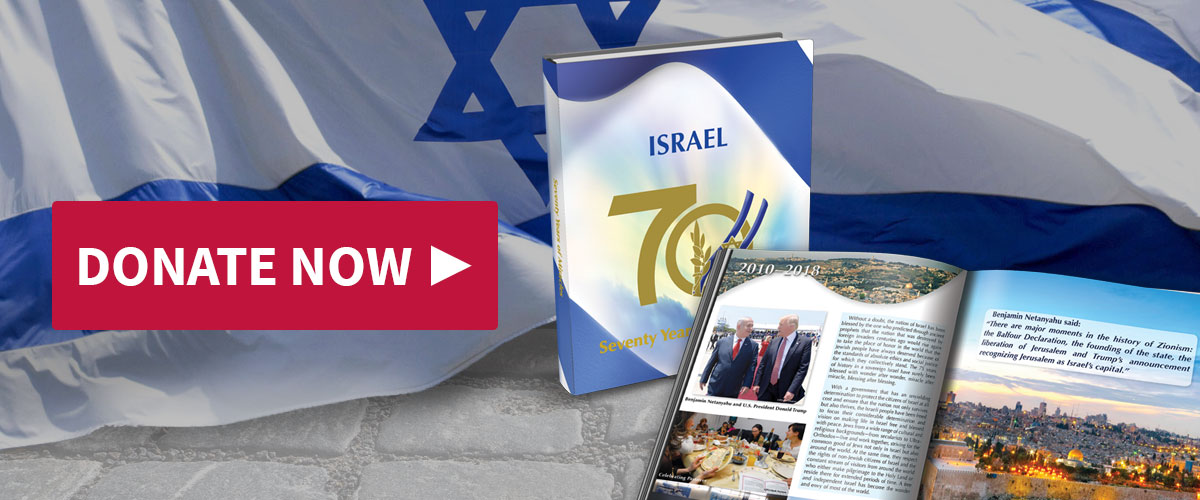 When you give to save lives in Israel, you become a part of this amazing story.
YOUR support makes all the difference in the world. Life and death hang in the balance.
Every dollar makes a difference.
MAGEN DAVID ADOM, Israel's national Red Cross society, provides emergency medical care and ambulance services for victims of terror, natural disasters, automobile accidents, and other emergencies in Israel. It is also responsible for 97% of Israel's national blood supply. MAGEN DAVID ADOM is saving lives in Israel every day.