The US National Debt has officially eclipsed $30 trillion -- a full decade ahead of previous CBO projections.

Most Americans realize that our national debt has exploded into "unpayable" territory.

But the truth is our national debt is only part of the problem facing our country.

Our national debt has increased by an average of 52.5% every five years since 2001. By the end of 2025, our national debt is likely to exceed $40 trillion, shooting past $60 trillion by the year 2031.

But the real danger facing our economy is the rising costs to service this debt. Interest rates have been pinned at zero percent for more than a decade, but the Federal Reserve has promised a minimum of 4 rate hikes in 2022 alone.

At these extreme levels, even a 1% rate hike means an extra $300 billion in debt every year.

The dollar doesn't stand a chance.

Neither do stocks.

But gold is set to soar.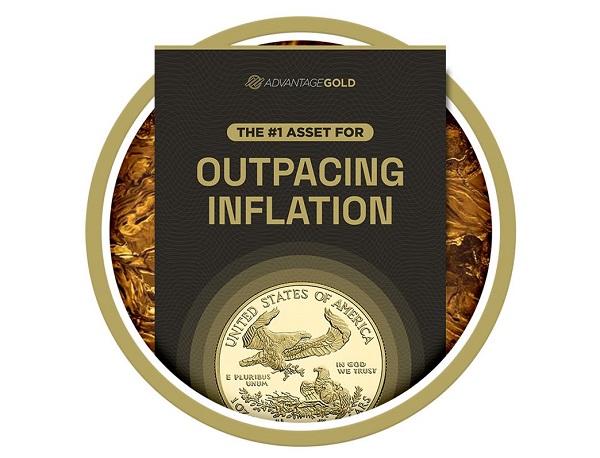 This step-by-step gold guide from the #1 gold firm in the country shows you the easy way to buy gold, including how you can get $2,500 in FREE silver for protecting your portfolio with gold…

The Federal Reserve is cornered.

They have no choice but to raise interest rates, even if only slightly.

At these extreme debt levels, rising interest rates — no matter how small the increase — means significant rising costs to service that debt.

Rising debt costs mean bigger budget deficits, which is significant since we already have trillion dollar deficits.

This leads to a weaker dollar, which pushes gold prices higher.

We may no longer be on the gold standard, but gold is very much still the standard against which the dollar is measured.

Claim your free gold guide from Advantage Gold to discover the easy, hassle-free, secure way to purchase gold today (and get $2,500 in free silver while doing so).

We may never see gold prices this low ever again.

Take advantage of this investor opportunity before the stock market exodus begins and it's too late.