To receive daily, prophetic emails from The Elijah List to your inbox CLICK HERE
This innocent cop urgently needs your help
Apr 28, 2021
From the Desk of Peter Spencer:

In these days where there is a war against all types of law, it's never been more important that we support our law enforcement! In every form-these men and women and their families need our prayer and honor for sure; but even financially too as we're able. By doing so we're both honoring and blessing the One who created law to begin with.

Here's one opportunity to do so with the Law Enforcement Legal Defense Fund.

Dear Elijah List Subscribers,

"I need backup! Suspect armed and on the loose!"

That's what Officer Garrett Rolfe shouted over the dispatch as a drunk and belligerent suspect shoved his partner to the ground and stole the Taser off of his partner's police belt.
You've probably heard a lot about this case... but not the whole story.

Officer Rolfe had seconds to react...

His life, the life of his partner, and the lives of innocent bystanders were at risk.

But now because of the war against our police officers by radical protesters and politicians, Officer Rolfe is facing life in prison for simply defending himself and doing his job.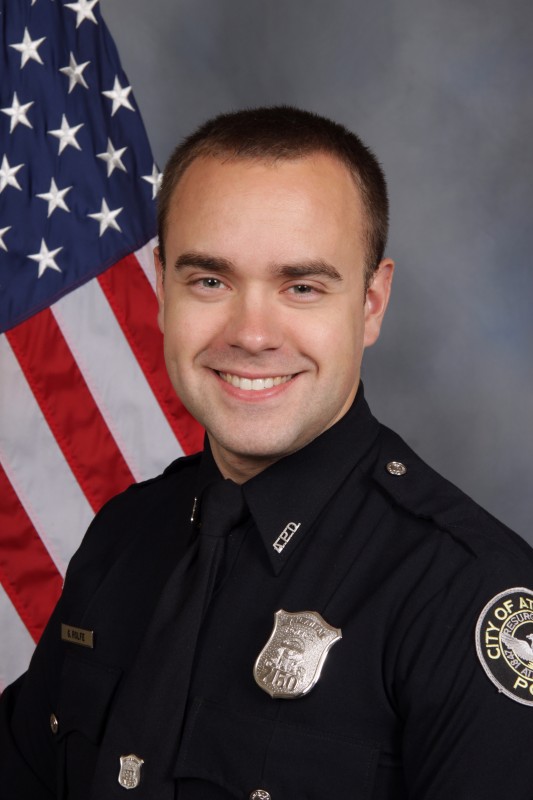 That's why today, I'm asking for your immediate help to defend this innocent officer from being locked away for the rest of his life.

Please, allow me to explain...

Last summer, Atlanta Officer Garrett Rolfe responded to a call about a man – Rayshard Brooks -- who was asleep at the wheel in the drive through line of a fast-food restaurant.

After the officer repeatedly knocked on his window, Rayshard woke up, pulled over, and came out of the car so that the officers could figure out what was going on.

Officer Rolfe had been in these situations plenty of times before – and it was clear to him that Rayshard was intoxicated.

After having a calm and peaceful conversation with Rayshard, Officer Rolf performed a field sobriety test and then a breathalyzer test – Rayshard failed both.

As Officer Rolfe slowly started to put Rayshard in handcuffs, that's when the unexpected happened.

In a split-second Rayshard tried to shove the officers off of him and escape.

Nearby security footage shows Rayshard wrestling with the officers before eventually getting up, shoving Officer Rolfe's partner to the ground, and stealing the Taser off of his partner's belt.

Officer Rolfe chased him for a few feet before Rayshard turned around and pointed the Taser directly at him.

Fearing for his life and the lives of the innocent bystanders around, Officer Rolfe fired his service weapon.

Even though he followed his training and did what he had to do to protect himself from being Tased or even killed by this clearly drunk and disorderly suspect...

... he's since been fired from the police force and is facing felony charges that could put him behind bars for the rest of his life.

Will you help Officer Rolfe get cleared of his charges for defending himself in the line of duty by sending a gift of $20, $35, $50 or more?

Friend, my name is Jason Johnson – President of the Law Enforcement Legal Defense Fund.

Sadly, what Officer Rolfe is going through happens far too often in America today.

Because of the social justice prosecutors, District Attorneys, and protesters who hate our nation's law enforcement, many cops get unfairly accused or overly charged for crimes they had nothing to do with.

That's where the Law Enforcement Legal Defense Fund comes in.

LELDF defends those police officers who are wrongly accused or charged by helping them retain the best possible legal defense.

And for the past 25 years, we've helped dozens of officers get cleared of their charges or get their sentences reduced.

But as a non-profit organization, everything we do to defend innocent police officers is dependent on kind-hearted American patriots like you.

That's why I'm asking you to send a generous, tax-deductible gift to our Police Defense Fund of just $20, $35, $50 or more so we can get Officer Rolfe the legal defense he needs to clear his name and avoid a lifetime in prison.

It's absolutely ridiculous what these two experienced officers are going through for defending themselves when they were attacked by a drunk, violent suspect.

But that's not all...

You see, usually when an officer is involved in a shooting, there needs to be a thorough, independent investigation to find out what the officers did and if they acted reasonably.

After an investigation, the report is sent to the District Attorney who decides if the officers should be charged.

In this case, former Atlanta District Attorney Paul Howard charged the two officers almost immediately – without waiting for the investigation to finish.

Body camera and security footage from the incident clearly show that the two officers acted within reasonable self-defense.

So it's plain-as-day that the DA didn't care whether or not Officers Rolfe and Brosnan acted with reason.

All he cared about is trying to send an innocent cop to prison – regardless of whether or not they're guilty of the felony charges they're facing.

That's why I'm desperately asking you to chip in $20, $35, $50 or more to our Police Defense Fund so that these two officers don't spend the rest of their lives in prison for doing their jobs and protecting themselves.

Thank you in advance for your generous support.
Sincerely,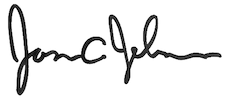 Jason C. Johnson
President, Law Enforcement Legal Defense Fund