Activating the Anointing
Of God in Your Life
Free LIVE Webinar with Dr. Sandie Freed
on Tues, May 4 at 4:00 pm Eastern
Everyone who registers will receive access to the replay.
Increase your faith and walk with greater authority!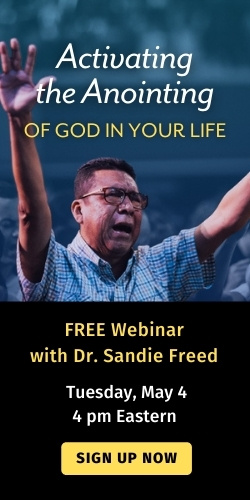 You have a divine purpose.
God is ready and waiting to anoint you with the power to fulfill your assignment.
But many Believers think they are disqualified from the anointing due to:
Past failures and sins
Mistakes
Wrong choices
That is a lie—at the moment you became a new creation, you were anointed.
Others are content to do only what they can do in their own strength rather than reaching out in faith for God's supernatural provision.
Are you believing for more than what you can do in the natural?
In Scripture, God gave Zerubbabel an impossible task (in the natural) and then told him:
"This is the Word of the Lord to Zerubbabel, 'Not by might nor by power, but by My Spirit,' says the Lord Almighty."
The anointing is the supernatural empowerment to accomplish every God-given assignment.
In fact, you won't be able to fulfill Heaven's mandate without it.
The anointing will:
Break off yokes of bondage that hold you back
Do what you can't do in your own strength
Cause your hidden potential to flourish
Give you supernatural direction through dreams, visions, and prophecy
Cause you to be a change agent
As a Believer, you don't have to wait for the anointing, you already have it!
All you have to do is... ACTIVATE IT. This webinar will show you how.
If you want to flow in the power of the anointing, increase your faith, and walk with greater authority in your life, I invite you to join me for this FREE webinar on Tues, May 4 at 4:00 pm Eastern Time (New York Time).


In this FREE webinar, you will learn to:
Activate your anointing WHEREVER you are (business, ministry, family, school, etc.)
Shift atmospheres and reveal God's glory
Develop a lifestyle that welcomes the double portion anointing
Flow by the Spirit instead of your own strength and ability
Release your faith to partner with God and demonstrate Kingdom power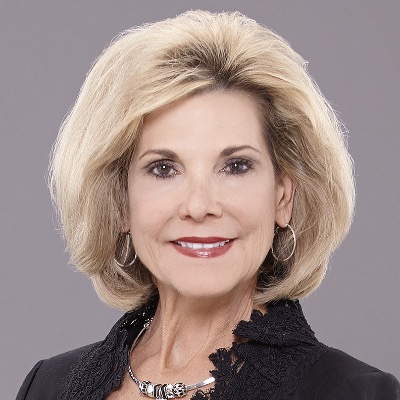 Blessings to walk in the anointing!
Sandie
Dr. Sandie Freed
Founder, Sandie Freed Ministries
Author, The Jezebel Yoke, Power in the Blood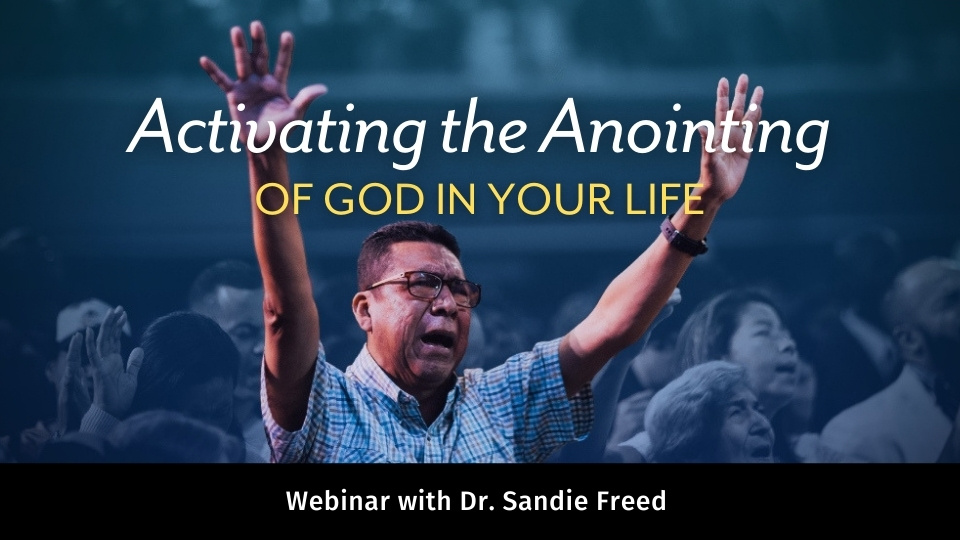 For More Information
Email: support@empower2000.com
Phone: +1 (540) 445-1463