Researchers Make Shocking Discovery:
Coffee Is a Superfood!
Millions of Americans reach for a cup first thing in the morning, counting on it to jolt them awake and get their day going. But did you know your morning brew has benefits that go far beyond caffeine?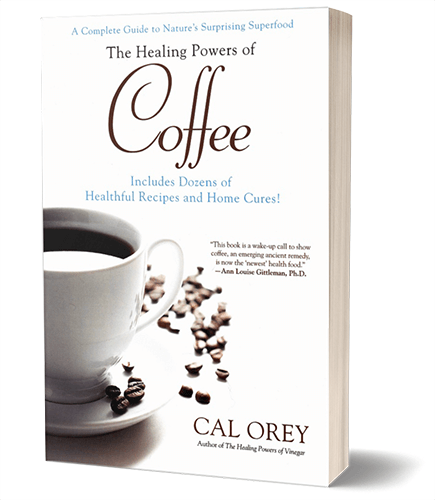 That's because coffee is chock- full of keep-you-healthy-from- head-to-toe antioxidants and hundreds of health boosting compounds. They're so powerful they could boost your memory, lower your risk of diabetes and cancer, stop pain, and send colds and flu packing.
Now you can get the full scoop on your beloved breakfast beverage from Cal Orey, the best-selling author of The Healing Powers of Chocolate, in her blockbuster book, The Healing Powers of Coffee.
Right now, we're giving you a copy of this surprising and enlightening book — absolutely FREE!
Inside, you'll discover how your morning joe, with its antioxidant-rich magical beans, not only wakes you up, boosts your mood, and gives you energy, but also brims with other big perks. For example, you can . . .
Lose fat and flab . . . sleep peacefully . . . even grow new hair!
Coffee has been scientifically found to be a powerful remedy for dozens of common health conditions — even the most surprising ones like insomnia, diarrhea, and balding. This go-juice serves up dozens of other health benefits, including helping you:
Lose weight
Burn more fat
Lower blood pressure
Stop muscle pains and cramps
Banish headaches
Soothe an upset tummy
Fight colds
Speed flu recovery
Relieve sinusitis and stuffiness
Ease dental woes
And much more
As an added benefit, this magical bean brew has been shown to lower the risk of diabetes, heart disease, and Alzheimer's.
As you'll discover in The Healing Powers of Coffee, you don't even have to drink coffee to reap the health benefits. You can also cook with it or rub it on your skin to savor its healthy goodness!
When researchers went looking, they discovered WHY coffee is so healthy for you.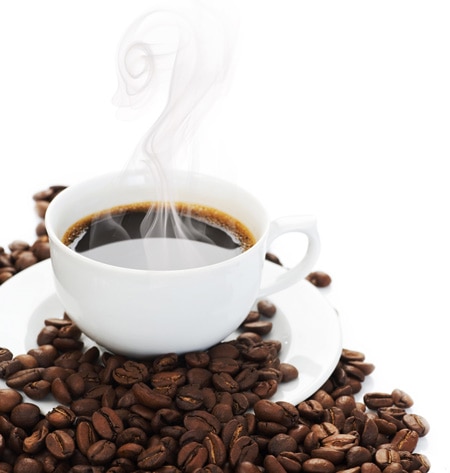 According to top scientists and doctors, coffee is loaded with disease-fighting antioxidants. In 2005, when the University of Scranton analyzed the powerful little bean, they found coffee is the #1 source of antioxidants in the American diet — more than vegetables, fruits and spices!
Coffee is packed with powerful disease-fighting antioxidants — chlorogenic acids and caffeic acids.
In fact, you can get as much as 70% of your total dietary intake of these two antioxidants by consuming coffee. But coffee also contains antioxidants like flavonoids, stilbenes, lignans, cinnamic acids, and benzoic acids — healthy compounds your body craves.
Inside your FREE book, The Healing Powers of Coffee, you'll find 50 home remedies for the most common health ailments. Each one details the type of coffee to drink, how much and when to drink it for the best results. You'll also discover "why" each amazing home remedy works!
Discover dozens of coffee "cures" for
what ails you inside your FREE BOOK!