Creating a Culture of Hope
How to Turn Your Trials into Triumphs
FREE Webinar Replay with Dr. James W. Goll

Available for a limited time!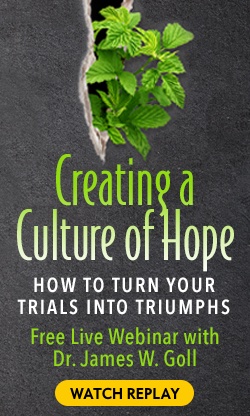 Have major trials ever struck your house or family?
In my own life, I experienced first-hand what it feels like to have tragedy strike:
three bouts with cancer
the death of my beloved spouse
becoming a single parent
overwhelming debt
intense sorrow
As a result, I was left with many profound questions.
Ultimately, I had to decide if God really IS good all the time.
I came to discover that not everything that happens in life is good, but God really does work all things together for my good.
God really does want to hear my questions, and I can worship Him even when I don't fully understand.
I went back to my basic core values and found out there is a door of HOPE waiting in the face of every trial.
What I really needed was a garment change—I needed to exchange my ashes for His beauty and my heaviness for His joy.
If you want to learn to create a culture of hope and turn the trials of your life into triumphs for the Kingdom of God, I hope you will join me for this FREE webinar replay.

In this FREE webinar, you will learn:
How to win the battle for the heart by choosing instead of reacting
3 core values that establish stability in any trial
4 foundational word-pictures of Hope in Scripture
Why God is good even when bad things happen
4 ways God gives you beauty for ashes
How your trials can make you an ambassador of Hope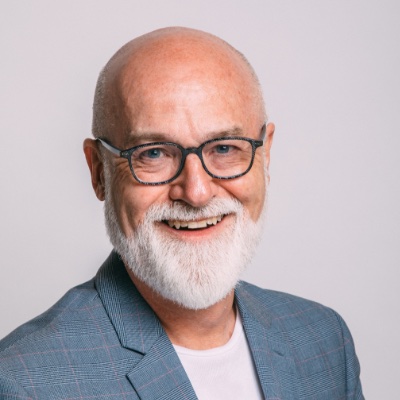 Blessings to discover HOPE for your life!
James
Dr. James W. Goll
Founder, God Encounters Ministries
Author, The Prophet, The Seer, The Discerner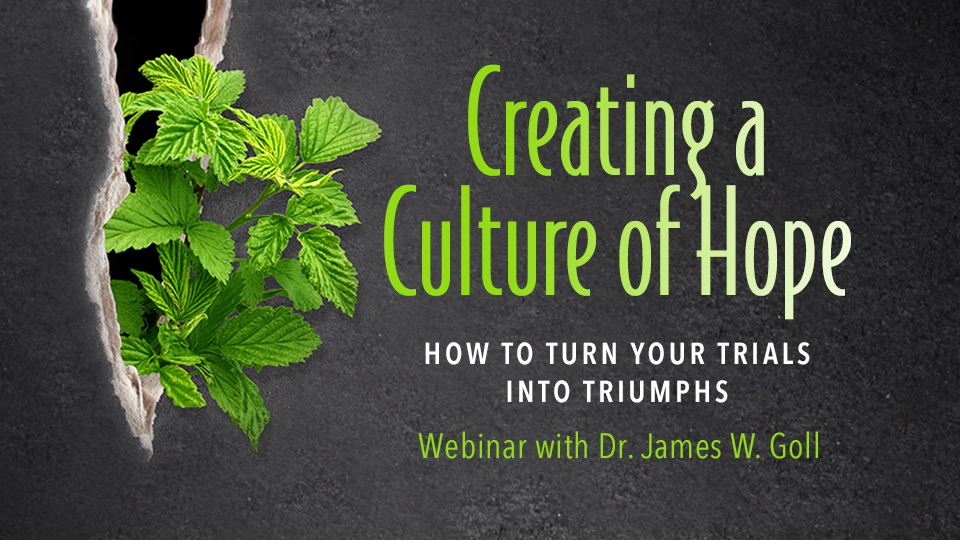 For More Information
Email: support@empower2000.com
Phone: 540-445-1463