Too often there are only 15 seconds advanced notice. This is signaled by the missile warning sirens that blare across the countryside. And these only ring out when the missiles are already in the air…
Sometimes these sirens are followed by one or two rockets that cause little to no harm. But other times they are followed by thousands of rockets, mortars, anti-tank missiles and more that injure hundreds and kill men, women, and children.
The terrorists are vicious. The attacks are brutal. The hurt is very real. And right now, Israel is bracing for the next attack.
When the skies are filled with fire and smoke and the streets blanketed with rubble and screaming, most people have one instinct, run far away and fast.
But Israel's paramedics, EMTs, and first responders have different instincts. The love of God compels them to run toward the explosions. To drag wounded children from the rubble and place them in ambulances—armored ones if needed—and get them to safety.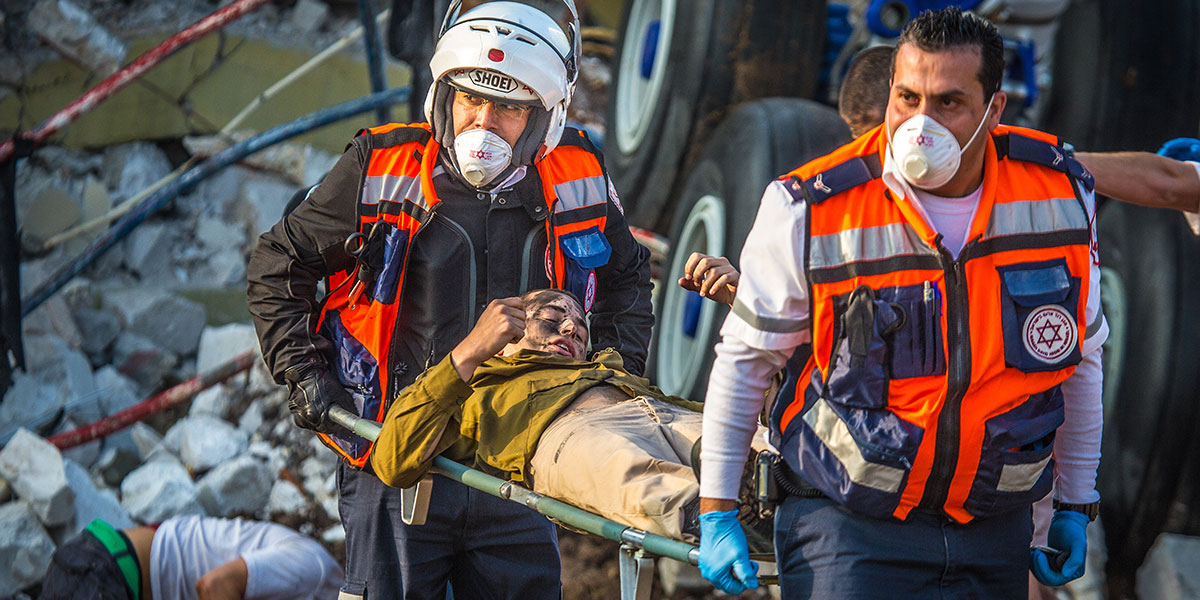 The brave men and women of MAGEN DAVID ADOM, Israel's emergency medical services, risk their own lives to save the injured and the dying.
Most of them are volunteers; they take no pay to save lives. They walk into some of the worst scenes imaginable, shed tears, and pour out everything that is within them to rescue others. They must do it. They cannot go on knowing what would happen if no one were there to answer the desperate urgent cries for help.
And they are bracing for the next attack…
They need your help. Israel needs your help. Almost every bandage, unit of blood, IV tube, defibrillator, and ambulance used in Israel comes from private donations. People just like YOU who love Israel.
People just like YOU who cannot let these volunteers walk into the fire without the medical supplies and equipment needed to save lives.
Please give right now to help them.
Every gift matters. Not one dollar will be wasted.
Please help save lives in Israel.
MAGEN DAVID ADOM, Israel's national Red Cross society, provides emergency medical care and ambulance services for victims of terror, natural disasters, automobile accidents, and other emergencies in Israel. It is also responsible for 97% of Israel's national blood supply. MAGEN DAVID ADOM is saving lives in Israel every day.