Slaying the Giant of Failure
Discovering Your God-Given Destiny
Free Webinar Replay with Dr. Sandie Freed
Available for a limited time!
Don't let failure steal your hope for the future!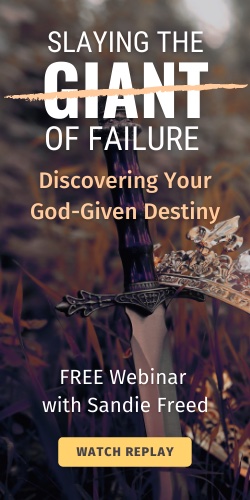 Have you ever experienced a major failure in your life?
Failure can be a giant that blocks your vision and steals your hope for the future.
It can create fear and panic, hijack your faith and keep you circling a mountain that feels too difficult to move.
But failure doesn't have to be fatal!
All impossibilities become possible when God is in the equation.
King David failed in life several times, including the sins of murder and adultery. But David cast himself on the mercy of the Lord.
Instead of shrinking back and wallowing in his defeats, he arose with courage and determination because he had a history with God.
As a result, King David was called a man after God's own heart.
In what areas have you failed?
Business
Parenting
Sexual sin
Marriage
Relationships
Finances
You have your own history with God. Your story is still being written.
Even if you have experienced failure, God still has a future for you!
God wants you to call upon Him.
He wants to empower you to move past failure, defeat the giant of fear and rediscover your God-given destiny.
If you want to turn your failure into a success story and use your past as a testimony to bring glory to the name of Jesus, I invite you to join me for this FREE webinar replay!


In this FREE webinar, you will learn:
How to overcome guilt, disappointment and hopelessness due to wrong decisions
How to triumph over fear, shame and past failures
How to develop overcoming faith by renewing your mind
How to rekindle your hope and rediscover your destiny
How to slay the giant of failure in God's strength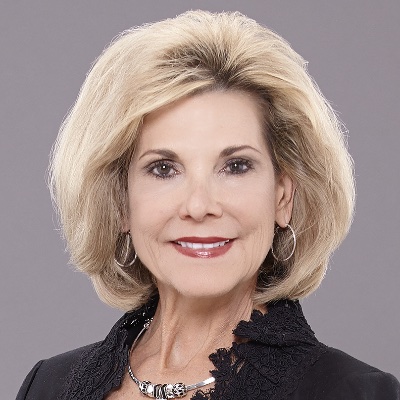 Blessings to slay the giant of failure in your life!
Sandie
Dr. Sandie Freed
Founder, Sandie Freed Ministries
Author, The Jezebel Yoke, Power in the Blood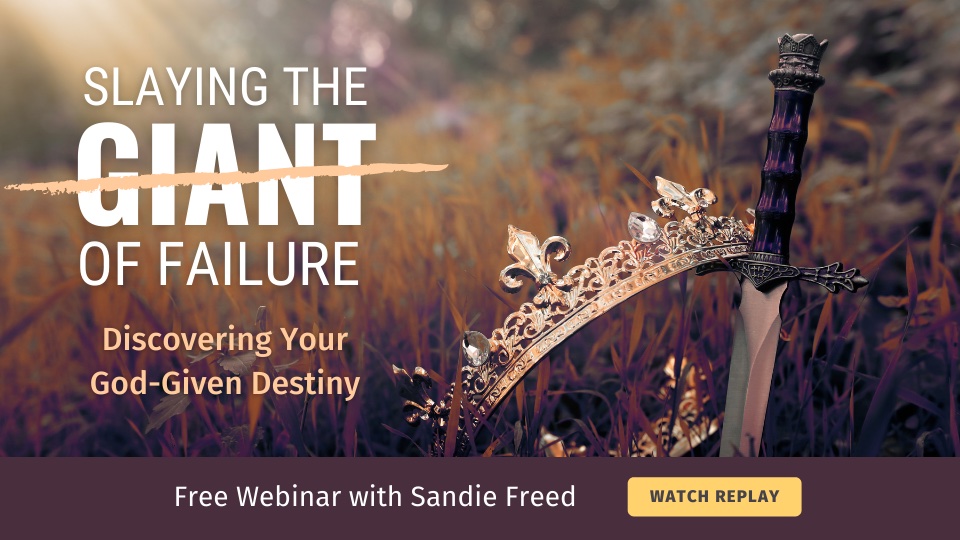 For More Information
Email: support@empower2000.com
Phone: +1 (540) 445-1463