Experiencing the Courts of Heaven
Cleansing Your Generational Bloodline

THE STORY: Beverley Watkins and Robert Henderson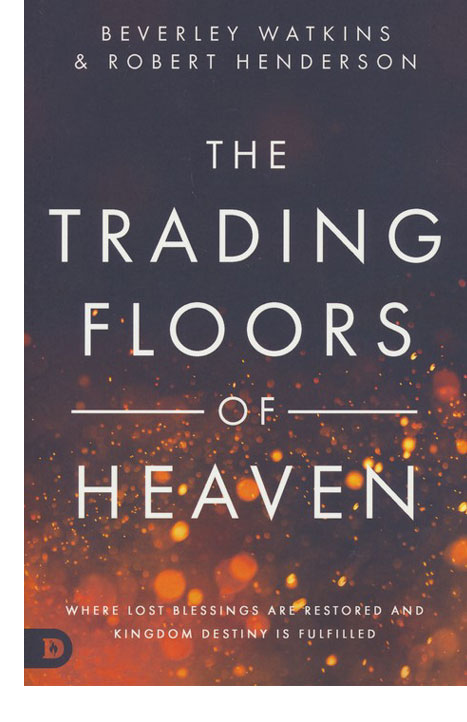 In July 2018, Beverley Watkins and Robert Henderson released a new book titled "The Trading Floors of Heaven: Where Lost Blessings are Restored and Kingdom Destiny is Fulfilled".
Beverley is a very close friend of Robert and his most experienced trainer teaching people how to access the courts of Heaven themselves.
On January 22, I hosted Beverley on a free webinar about the Court of Heaven. We had the most phenomenal response ever to that of any webinar we have done in the past ten years.
Now Beverley is launching her 10-week class "Experiencing the Courts of Heaven".
In Beverley's class, you will learn:
how to identify generational curses that are operating in your life
practical teaching for dealing with accusations against you in the courts of Heaven
how interaction in the courts is different from inner healing and deliverance
understand the difference between the fruit of iniquity and the root of iniquity AND how to deal with those roots in the courts of Heaven
how demonic covenants were formed in your bloodline and how to annul their power over your life
practical court sessions that address the demonic legal rights that stop your progress in the Kingdom
how you can step into the courts of Heaven to appropriate the victory of the cross into your life

TESTIMONIALS
"The Courts of Heaven is a very vital topic in the Body of Christ today. It has taken a while for the Body of Christ to embrace this message because the concepts were so new to many. I believe a justice wind is blowing giving the message of the Courts of Heaven wings to take off, and it is being caught on fire and building up, giving it Holy Fire Momentum!!!" - Glenisaah Stauffer
"This course was a tremendous blessing for me. It gave me the chance to be guided in how to go about cleansing my generational bloodlines: insightful explanations paired with practical instructions in good 'bite-size' pieces could be followed step by step." - Susanne H
Blessings to purify your past and free your future!
Joseph
Joseph Peck, M.D.The Time DoctorEmpowering DreamsAuthor, I Was Busy Now I'm Not