Meet Avi, father of 6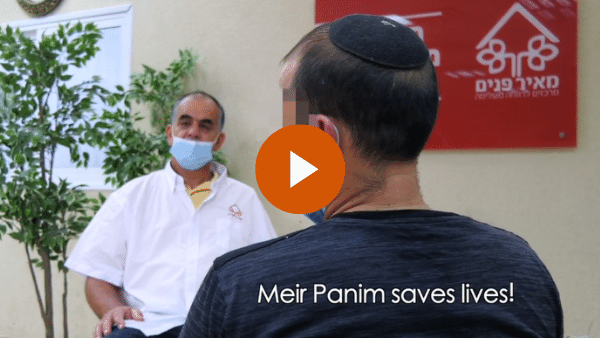 Avi used to be a truck driver delivering food. He recently lost his job due to the Covid-19 pandemic and is now coming to Meir Panim to pick up food for his family. Watch his story and hear how he describes Meir Panim's help as "life-saving" and how Meir Panim has provided him with a way to feed his six children.
Meet Nissim, Dimona Branch Manager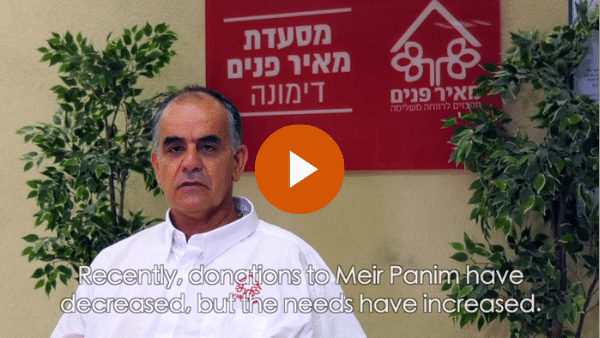 Nissim has been working at Meir Panim for years. He's served countless of meals to those without food. Since Covid, he explains, the amount of people who rely on Meir Panim has risen drastically and due to the economy, donations have dropped significantly.
Meet Varda, local supermarket manager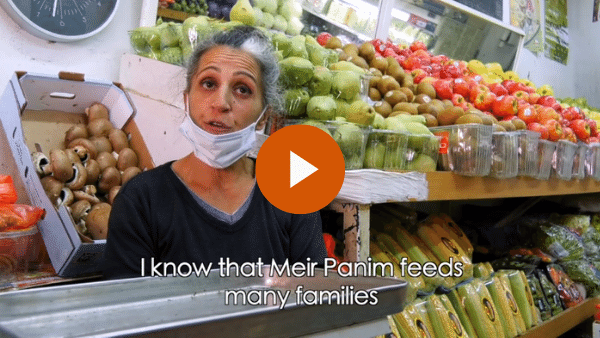 Varda works at a local grocery store. She sees first hand how families have been struggling since the onset of corona and how much the community has been suffering because of it. She also sees first hand how every donation can truly make a difference.