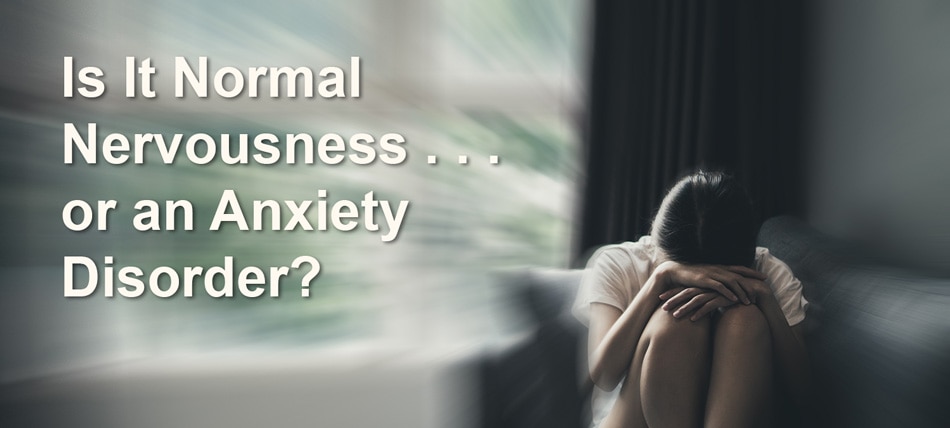 Here's how to find out. Plus the best way to overcome your anxieties … from New York Times bestselling author and UCLA brain expert Gary Small, M.D.
We all have anxiety from time to time. But for some of us, anxiety begins to seriously interfere with our lives. Are you experiencing any of the following feelings?
| | |
| --- | --- |
| | Worries about everyday things that continue for weeks |
| | Poor concentration, insomnia, muscle tension, or restlessness |
| | Sudden episodes of intense fear, accompanied by rapid heartbeat, sweating, or shortness of breath |
| | Fear of social situations or embarrassment |
| | Fear of being in crowds, on public transportation, or being outside your home |
| | Uncontrollable thoughts that you feel compelled to review over and over |
| | Nausea/upset stomach/persistent indigestion |
Anxiety disorders are real and they can have a serious impact on your life. Is anxiety hurting your performance at work, at school, or affecting your relationships? Is it holding you back from the full and joyful life you deserve?
If so, please read on. Because there are simple things you can do to face your anxieties and actually reprogram your brain!
You Don't Have to Suffer in
Silence Any Longer
Now, one of the country's leading experts on brain health will show you the scientifically proven therapies that can transform your life to one that is free from fear and worry.
Let New York Times bestselling author and UCLA brain expert Gary Small, M.D., show you how to gain back control. Often in just weeks!
With your permission, we'd like to send you a complimentary copy of his book, The Small Guide to Anxiety.
You'll discover how to dramatically reduce the anxieties that may be plaguing you. For example, you'll see …
| | |
| --- | --- |
| | How to tell if you have an anxiety disorder, rather than normal worries. Page 50 |
| | Why most people with anxiety disorders never receive the right treatment. Page 18 |
| | How to find a therapist who is right for you — someone who offers the right kind of therapy for your particular anxiety. |
| | How to overcome generalized anxiety disorder (GAD) in just weeks. This proven method is easy and affordable. Page 101 |
| | How to stop a panic attack instantly, with a small item in your pocket or purse. Takes just seconds. Page 112 |
| | Better than drugs for social anxiety. This method works for 7 out of 10 patients — with zero side effects. Page 131 |
| | A breakthrough therapy with a 90% success rate in getting rid of phobias. And the results last for years. Page 149 |
| | "Neuromodulation" techniques that reduce your anxiety. Fully explained in simple terms. Page 82 |
| | Ways to improve your sleep if you suffer from anxiety. Page 36 |
| | How to tell if your "habits" are really an obsessive-compulsive disorder. And an easy way to overcome it. Page 158 |
| | And much, much more … |
The Small Guide to Anxiety will show you which therapies work best to help you overcome these anxieties, and lead a richer, fuller, more satisfying life. (And it's often NOT a medication or expensive treatment!)
You'll see scientific proof that no matter how serious your anxiety, you can find a solution that works for you by clicking the button below to receive your FREE copy of the book with special offer.