FREE SPECIAL OFFER!
Save $20,000 a Year
Without Giving Up Anything!
New guide reveals hundreds of ways to save more, earn more, and rescue your retirement!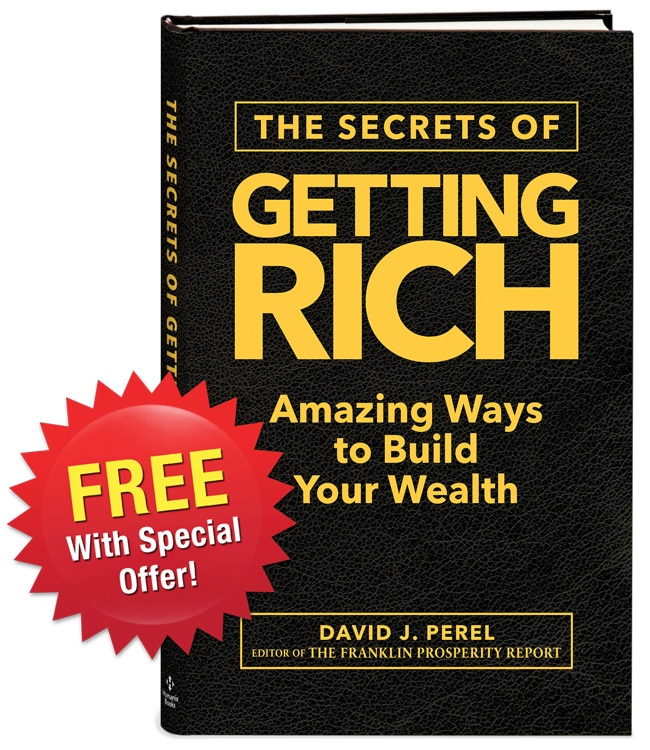 Imagine if you could buy virtually everything you need at a huge savings off what you're spending now.
Then invest your savings and grow your nest egg into a fortune!
ThisΒ FREE GUIDE will show you how to . . .
βœ" Save Over $1,368 a Year on Your Mortgage Without Refinancing
βœ" Earn 1,000% MORE INTEREST on Your Savings Account
βœ" Save $750 a Year on Car Insurance
βœ" Retire in Paradise for $700 a Month
βœ" Save $1,500 a Year on Groceries Without Clipping Coupons
βœ" And much more
This brand-new 395-page guide from Newsmax is packed with hundreds of little-known savings and investing secrets from leading experts. Discover how these simple secrets of living better for less can transform your financial future.
Click Here to Get Your FREE COPY.
Sincerely,

Nick Moccia
Finance Publisher
Newsmax
P.S. The Secrets of Getting Rich is hot off the press. It will soon be available on Amazon and in bookstores — but you can save $29.95 with our FREE Special Offer. Supplies are limited so please act now to claim your copy. Check out this FREE OFFER HERE.