James Goll's Prophetic Insights for 2020
Free Webinar was Wed January 8
2020 (20-20) is a year of SUPERNATURAL VISION,
but you must have the correct prescription to see clearly.


It's NOT too late to watch the replay for James Goll's Prophetic Insights for 2020!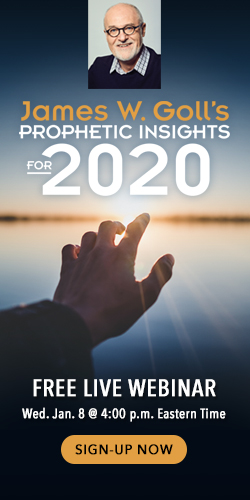 We are entering a new era in the Body of Christ.
We are crossing over from one side of the Jordan river—promises revealed—to the other side—promises fulfilled.
It is time to walk out the prophetic promises received by trail blazing forerunners of previous generations.
These promises are part of our generational prophetic inheritance.
The Lord has given me 9 strategic prophetic insights for 2020 and beyond.
These insights include:
It is a Time of Divine Interruptions

It is a Time when Divine Order will be Established

It is a Time when there is Revelatory Teaching on Power and Authority

It is a Time for the Beginning of the Great Harvest

And more...
God will begin to interrupt our schedules, meetings and appointments with His presence.
The Spirit of God will come with conviction and He will have the final word.
God's people will cry out to Him in unity and will be cleansed of old disappointments to fully embrace His promises.
If you desire a fresh impartation of faith and prophetic vision for the days ahead, I invite you to watch the replay for this FREE webinar that took place on Wednesday, January 8.


In this FREE webinar, you will learn:
9 prophetic insights for 2020 and beyond
Generational prophetic history and inheritance from the past 70 years
A Biblical context for prophetic promises fulfilled
A prayer of impartation and consecration for the days ahead
Dreams of a security breach and the thief being exposed and caught
The recipe for a sustained move of God in the days to come

Blessings to fulfill all God has for you in 2020!
James
Dr. James W. Goll
Founder, God Encounters Ministries
Author, The Prophet, The Seer, The Discerner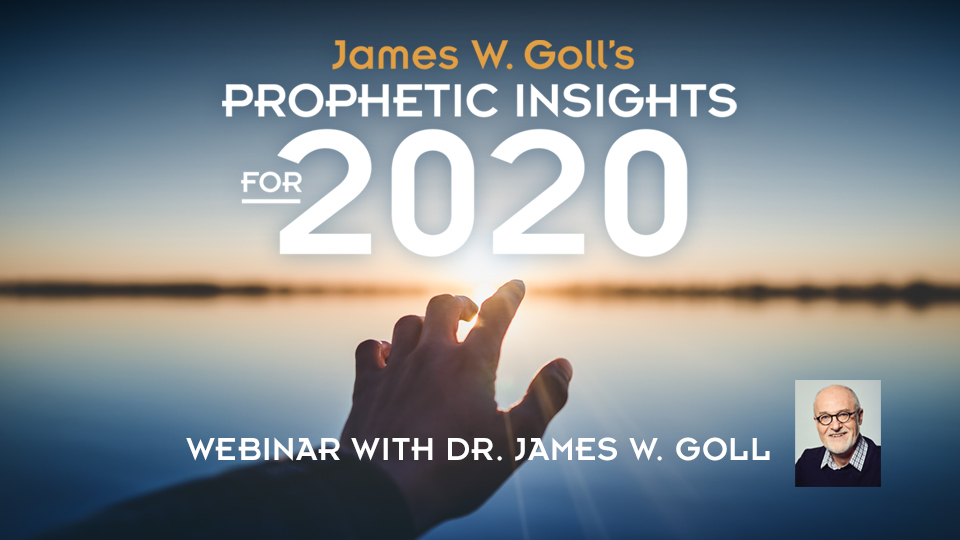 For More Information
Email: support@empower2000.com
Phone: 540-445-1463