To receive daily, prophetic emails from The Elijah List to your inbox CLICK HERE
A Tiny Plastic Piece Bankrupts the Auto Insurance Industry?
Feb 14, 2019
I Bet This Tiny Piece of Plastic Bankrupts the Auto Insurance Industry…
Dear Reader,
Thanks to a recent technological breakthrough...
This tiny thing – just 3 centimeters long – will make auto insurance execs shake in their boots.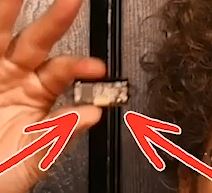 Sincerely,
James Altucher
Founder, Choose Yourself Financial
---
*Cancel Any Time in the first 12 months for a refund of your payment. Offer includes an auto-renew feature that can be cancelled within 30 days of the auto-renewal or prior. International customers only receive an electronic subscription, and do not receive the book offer. Sales tax where applicable.

This is a paid advertisement for The Altucher Report and is not affiliated with the Elijah List. All investments involve some amount of risk. We recommend that you research all investment opportunities and that you seek advice from investment professionals and pray for the Lord's wisdom prior to making an investment of any kind.

Note: You will not be ordering this item from The Elijah List. Your order will be processed on the Choose Yourself Media site. Please contact them directly with any order inquiries or questions about this product.