Experiencing the Courts of Heaven
Restore Lost Blessings!!!

THE STORY: Beverley Watkins and Robert Henderson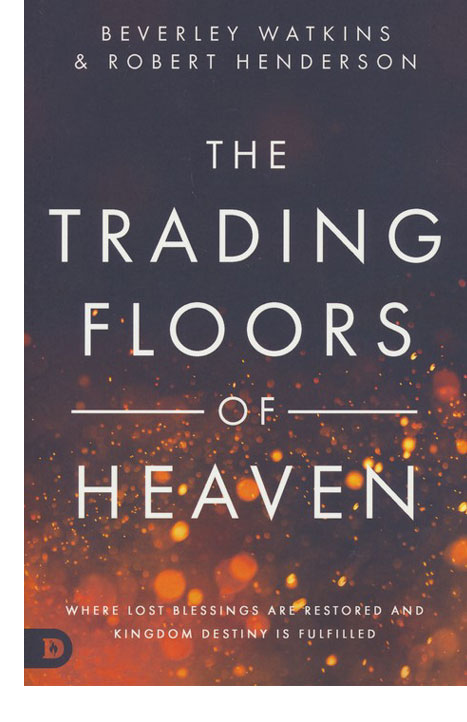 In July 2018, Beverley Watkins and Robert Henderson released a new book titled "The Trading Floors of Heaven: Where Lost Blessings are Restored and Kingdom Destiny is Fulfilled".
Beverley is a very close friend of Robert and his most experienced trainer teaching people how to access the courts of heaven themselves.
On January 22, I hosted Beverley on a free webinar about the Court of Heaven. We had the most phenomenal response ever to that of any webinar we have done in the past ten years.
Now Beverley is launching her 10-week class "Experiencing the Courts of Heaven".
Beverley's training is for you IF...
you want to lay aside every weight and sin which so easily ensnares you, so that you can run with endurance the race that is set before you. (Hebrews 12:1)
you have been struggling to move into the new season that God has for you
you have experienced more setbacks, than breakthroughs
you want to be able to fulfill your God-given destiny

TESTIMONIALS
After participating in Beverley's class in late 2018, Dee wrote: "I'm not sure I have the words to express the breakthrough and freedom I experienced through this course. I am so overwhelmed at what God is doing because I learned how to do bloodline cleansing in this course and am now experiencing the fruit of it."
"The Courts of Heaven is a very vital topic in the Body of Christ today. It has taken a while for the body of Christ to embrace this message because the concepts were so new to many. I believe a justice wind is blowing giving the message of the Courts of Heaven wings to take off, and it is being caught on fire and building up, giving it Holy Fire Momentum!!!" - Glenisaah Stauffer
Blessings to purify your past and free your future!
Joseph
Joseph Peck, M.D. The Time Doctor Empowering Dreams Author, I Was Busy Now I'm Not