The War Zone
Understanding What Your Daily Battles Are Really About
With Johnny and Elizabeth Enlow
Free LIVE broadcast (webinar) on Thurs. Nov 30 - It's not too late
CLICK HERE to watch the replay while it is available
WOW!!! The live broadcast with Johnny and Elizabeth Enlow was AMAZING. We had a few thousand people register and the response from people who participated was fantastic.
It's not too late to watch the replay, but do it soon while it is still available.
Below is the Enlow's recent invitation. Enjoy!
Exactly why was I born into a war zone and how can I not only survive it, but thrive in the midst of it, take ground for the kingdom of God, and see the justice of God over my life story?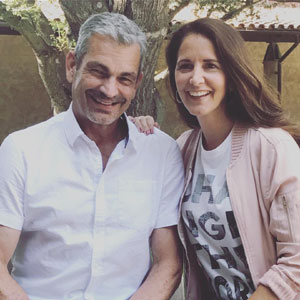 All this craziness just above your head and deep inside your soul is nothing less than a very real battle that's raging between a real enemy and your soul. The simplicity of 1 Peter 5:8 helps us to remember why our daily lives are so difficult.
"Be alert and of sober mind. Your enemy the devil, prowls around like a roaring lion looking for someone to devour."
God placed you into your specific body and family at this specific time in history for a very specific purpose. Was it just to see you barely hang in there?
Your life is an obstacle course designed by God to maximize your capacity to love and be loved!
What you've personally battled over and come up against again and again is so much bigger than you are. That's why it's so hard. You're not just fighting for yourself or generations before or after you in your lineage. Nor are you simply fighting to attain your version of success or happiness or to fulfill your God-given potential. Whether you're aware of it or not, you are contending to know and experience the truth of God's heart for you in the face of great contradiction and mystery, while you're simultaneously fighting creation's war for the truth of who God is as Love to be revealed in all of society itself.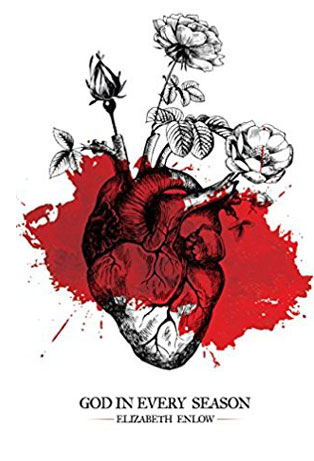 We believe that the war will be won through individuals like yourself, who become fully convinced that His heart towards us is indeed good. Every individual battle that you win, to personally believe in and live from the goodness of God, is evidence of the kingdom itself coming to earth, the very greatest victory that is promised us.
Do you ever feel like you were dropped down into an epic movie battle-scene with bullets flying all around you?
Do you want clarity on why you're in this particular movie, what it's really all about, and your role in it?
Do you have a passion to overcome every obstacle in a way that brings change to your life and the world around you?
Together we must re-orient ourselves to the whole point of this war so that we don't lose heart in the midst of our individual battles.
Get equipped to use the weapons you already have access to, along with simple yet powerful strategies for maximum impact as you live full of passion and purpose, above the raging war.
In this session (webinar), you will become re-oriented in the midst of your daily battles to these critical truths:
You were born with original God-given glory into this war zone
The war began long before you, but you have an important role in it
The wrestling you feel isn't just because you're doing something wrong
Your battles are intricately connected to the greater war that's over the knowledge of God filling the earth
People are never the enemy, including yourself
If the goal is for the correct reputation of God to be displayed in the world, then it starts in your own heart
You will win this war by adjusting your perspective of pain
You've been given permission to love radically
You don't have to waste your life energy on false battle fronts
Head into the new year full of clarity, conviction, and a heart set on fire by Love Himself!
CLICK HERE to watch the FREE webinar replay for "The War Zone" with Johnny and Elizabeth Enlow.

About the Enlows
Johnny and Elizabeth Enlow are social reformers at heart, as well as international speakers and authors of of The Seven Mountain Prophecy, The Seven Mountain Mantle, Rainbow God, and God in Every Season.
As ones focused on the reformation of the 7 primary areas of culture, they are spiritual mentors to many in Media, Arts and Entertainment, Government, Family, Religion, Economy, and Education.
Their passion is to awaken our generation to the reality of the God of all of life, Who not only cares for our souls, but also has practical solutions to offer through His sons and daughters for every problem that exists in society. They have 4 daughters and make their home in sunny Southern California.
CLICK HERE to watch the FREE webinar replay for "The War Zone" with Johnny and Elizabeth Enlow.
Blessings to understand what your daily battles are really about!
Johnny and Elizabeth