Breaking the Jezebel Yoke
FREE LIVE broadcast (webinar) on Thursday March 23 @ 2 pm Eastern Time
CLICK HERE to register now
Dear Reader,
It's important to gain wisdom and understanding of the deceitful and manipulative tactics of the Jezebel spirit.
Dr. Sandie Freed has written extensively on this seductive stronghold in her books and articles. For the sake of time, let's cut to the chase and quickly expose how we can become yoked with a Jezebel spirit.
First, let's observe the word yoked. This is a word which implies "agreement". The Jezebel spirit desires that we agree with her many witchcraft assignments (control and manipulation) and lies.
Ultimately this spirit threatens our lives with premature death just as she did to Elijah. When battling a spirit of death, be on guard to NOT come into agreement with it!
Jezebel is Seductive!
Keep in mind how seductive a Jezebel spirit is...it will lie to us and suggest that we have no hope and soon we will begin to confess a death wish. Remember, when Jezebel threatened to kill Elijah that he believed her, and then ran off to the desert and prayed to die.
Aren't you glad God doesn't answer all our prayers? I certainly am! But I'll tell you the truth, I've been like Elijah at times and confessed "this is too hard," "I can't do this anymore," "Lord, just take me home, I'm not doing anyone any good!" Maybe you can relate.
To agree with the enemy will yoke you with the enemy! Yes, we will be bound up and chained with his lies and many deceptions. In her recent book, The Jezebel Yoke; Breaking Free from Bondage and Deception, Sandie provides a "test" which is a check-list to determine whether or not someone is yoked with a Jezebel spirit.
Do you relate to any of these symptoms which point to someone being yoked with this evil stronghold?
Patterns of desolation, barrenness, lack of fulfillment and/or hopelessness
Patterns of fear, terror and anxiety attacks?
Addictions and/or eating disorders?
Insecurity and inferiority?
Extreme jealousy and competition?
Chronic dissatisfaction?
Performance oriented?
Perfectionism?
If you can relate to any of the above, it's quite possible you are yoked with a Jezebel spirit.
CLICK HERE to register for the FREE webinar "Breaking the Jezebel Yoke" with Dr. Sandie Freed on Thursday, March 23 at 2 pm Eastern Time (New York).
During this session, Dr. Sandie Freed will discuss:
Who this Jezebel person was and is
Identifying the Jezebel spirit and whether you are influenced by it
Resolving an identity crisis
Ane more

Here is Sandie's prayer for you:
Father, in the name of Jesus I take authority over every Jezebel spirit that lies, seduces, and oppresses Your children. I especially bind up all premature death assignments in the name of Jesus! I declare complete freedom! Thank You for empowering this reader to slip out of the yoke of oppression, depression, sin and slavery in the mighty name of Your Son! You, oh Lord, are our Rock. We choose to be yoked only to You and Your Word. Thank You, Lord, for being a merciful God. Now, Lord, mantle each reader with a new level of spiritual authority. I thank You for their being powerfully anointed to fulfill divine destiny and promote Your Kingdom. Amen!
Biography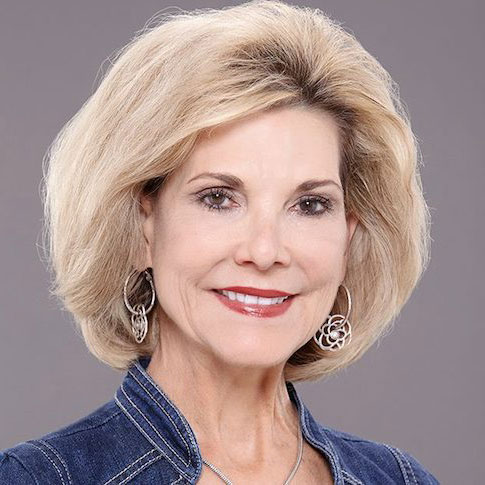 DR. SANDIE FREED co-labors with her husband, Mickey Freed, doing the work of the Lord as a ministry team. In addition, they are the founders of Zion Ministries Training Center in Bedford, Texas, and Lifegate Church International. Sandie has traveled nationally and internationally teaching dreams and visions seminars and on spiritual discernment. Her ability to adequately prophesy and discern spiritual strongholds over regions has released numerous breakthroughs for individuals and ministries. Sandie has authored Dream On, and eleven other books, most of which are in several different languages. Dr. Sandie and Apostle/Pastor Mickey are ordained with Christian International Ministries, serving on their Board of Governors. They have been married since 1973, and have one daughter, Kimberly.
CLICK HERE to register for the FREE webinar "Breaking the Jezebel Yoke" with Dr. Sandie Freed on Thursday, March 23 at 2 pm Eastern Time (New York).
Blessings to identify and overcome the Jezebel spirit!
Joseph
Joseph Peck, M.D.
The Time Doctor
Empowering Dreams
Author, I Was Busy Now I'm Not
P.S. Don't miss this broadcast!!! Sign up NOW!
Everyone who pre-registers for this webinar will receive access to the replay. This includes those who can't attend the live event. You can even register after the webinar is over and still receive access to the replay.
A webinar is a seminar taught live on the web. You can connect with a computer, tablet, or phone. People all over the world are able to participate and are able to interact with Gary through a live question box. This gives you the opportunity to ask questions and make comments that will be shared with all the other attendees.